Be Alerted
Looking for a cost effective outdoor motion sensor? The GateKeeper alerts with light and sound when vehicles or pedestrians approach within a nine meter radius. Fully self-powered it is ideal for many applications: drives, sheds, back doors etc. making this one of the best-value single-point driveway monitors around for general domestics use.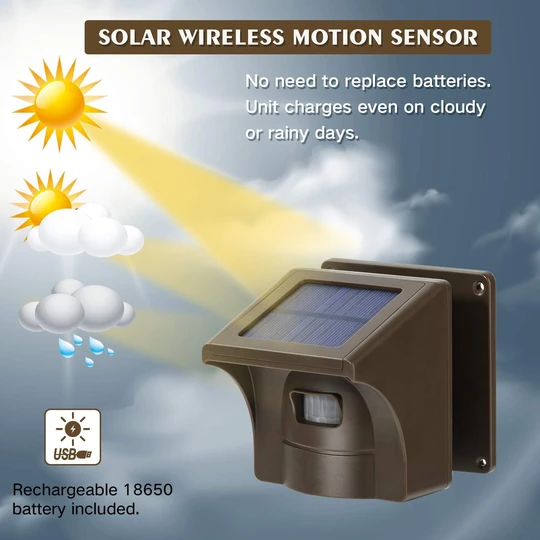 Features

Tough and reliable, effective beam-to-base radio range up to 400m with a low false alarms rate when installed appropriately.
Low maintenance & solar powered means no more batteries to replace or recharge
Mains and battery powered receiver ensures no loss of alerts

Construction

Commercial-grade PVC housing and high-efficiency solar panel will ensure many years of service.

Options

Expandable to four zones per base station plus additional synchronised base stations available for added communication

Installation

No wiring, special equipment, or aligning tools are required. A unique anti-tamper mounting system ensures safety of the unit and increases reliability. Can be installed outdoors anywhere sunlight is available for about 3 hours per day, even in cloudy weather the unit will charge reliably. Installs in minutes with minimal setup on any suitable mounting surface. No technical knowledge is required, full setup instructions provided.
$249
Installation can be provided if required
Note: This unit cannot be interfaced with an alarm panel or text module.