Premium Home Security – Security That Never Sleeps
Never be taken by surprise again- our most popular product combining perimeter, communications, and optical equipment that unlike traditional alarms never sleeps!
24/7 giving you the power to monitor, react, and protect yourself & your property wherever you are*
FHD Camera
Solar power option & powerful, these cameras go wherever they are needed reducing the need for extra camera positions with no costly wiring
All-weather construction
Fast access
Onboard PIR sensor
Battery backup
Push-notification function
Intercom
Note: Requires data: Cellular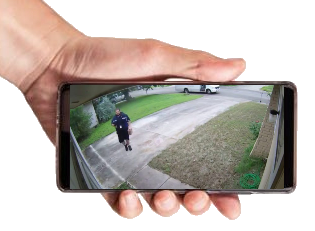 Parabeam Perimeter
Perimeter Beam
Parabeam FSK-700 std unit has a detection span of 40m with a radio transmission range of up to 700m, combined with powerful sampling rates & positioning eliminates all but human activity whether on foot or in a vehicle.
Also solar powered, robust construction, deigned to withstand extreme weather and impacts means years of reliable service and low maintenance with amongst the most accurate detection rates in it's class.
GSM Panel
Real-time cellular alerting & control, cellular far surpasses internet alerts for reliability and speed.
Control the panel directly via SMS on your phone of any type.
Process triggers instantly in Real time
Compatible with all cell phones
Two relay channels: automatic/remote activation
Battery backup
AC Power-off/on alerts